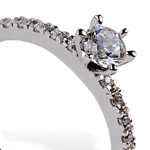 Having as a great advantage our strong and long-time presence in the jewellery business, and being exclusive distributors of the Swarovski precious and Synthetic stones , to the jewellery manufacturers , together with our stable and long term collaboration with some of the most important diamond companies of the global market , we are able to design and produce the jewellery piece you would like to have. And to choose together with you the diamonds, or the precious or semiprecious stones that will be set on it.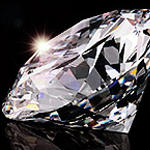 Together with us , you have a big variety of choosing your diamond in round or every other fancy shape , or to choose the precious stone for your jewellery. Diamonds with our personal certification as graduate gemologists , or certified from some of the major gemological institutes, GIA , HRD or IGI. Rubies , sapphires , amethysts , citrin , peridot , rhodolites , blue topaz , with an ultimate quality control and colour assortment, can be set in your jewellery always having the advantage of the low prices we are able to offer you.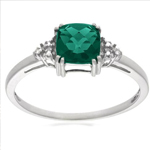 Change your jewelry and keeping your diamonds. You can choose the frame of the ring, or pendant you, and you tied the diamonds in it.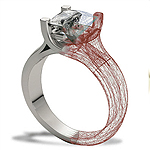 We can manufacture any jewelry you want, and combines this with any shape of precious or semiprecious stones. Take advantage of the limitless possibilities that technology provides today, along with specialized knowledge and extensive Our presence in the industry of jewelry of diamonds and precious stones. Jewelry designed in a computer, cuts and shapes of stones that are adjusted according to the selection of jewelry, diamond quality you choose, make jewelry of your dreams.