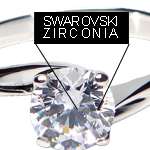 The authentication "SWAROVSKI ZIRCONIA" is laser engraved in the stone
Diasima Company, now has the ability to offer all the collections of jewelry with cubic zirconia company Swarovski, which is famous for the perfect cut and shine. Besides, each stone is engraved with tiny Laser the label SWAROVSKI ZIRCONIA, without adversely affect the brilliance of the stone. So you are assured of high quality products you choose.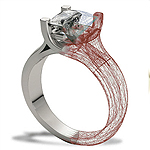 We can manufacture any jewelry you want, and combines this with any shape of precious or semiprecious stones. Take advantage of the limitless possibilities that technology provides today, along with specialized knowledge and extensive Our presence in the industry of jewelry of diamonds and precious stones. Jewelry designed in a computer, cuts and shapes of stones that are adjusted according to the selection of jewelry, diamond quality you choose, make jewelry of your dreams.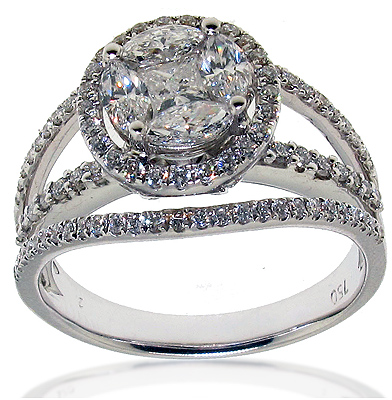 We constructed this very special ring. In the center we placed a square birgian 1,00 ct (Square princess cut) and on 4 sides, tied 4 smaller diamonds in the shape navettas (Marquise cut) weight 1,16 cts. Tied in such a way as to give the appearance of round draft we see. The same pattern was made earrings with small diamonds.